News
AEC Daily Newsletter - Current & Archives
Press Releases - Current & Archives
December 15, 2014
The 2014 edition of the International Velux Award marked the 6th edition of the programme. This year, 2,794 teams representing 86 different countries were registered. The International Union of Architects is a partner of the award since its creation ten years ago. A 10th anniversary celebration was held for IVA in Vienna, Austria, on 30th October, including the awards ceremony for the 2014 edition. UIA Secretary General Thomas Vonier represented the President of the UIA at these events, and Magda Mostafa served as UIA representative on the prize jury.

Three prizes and nine mentions were awarded in the VELUX Award 2014 edition on the theme "Light of tomorrow". A team of four students: Dikang Du, Le Li, Yujing Zhou, and Yao Ma, from Tsinghua University in Beijing, China, received first prize. The 2nd prize was awarded to Jaebong Jeon and Keunyoung Hm from Hanyang University and Hongik University in Seoul, Korea The third-prize-winning project "Light of Hope', was authored by Snezhina Aleksieva, Zhenya Yancheva, Tsvetomira Ivanova, Pavel Tsochev from the University of Architecture, Construction and Geodesy, Sofia, Bulgaria.
December 15, 2014
The Chamber of Architects of Turkey (CAT) organised the ninth edition of its International Forum of Young Architects, offering emerging professionals the chance to express their opinions on various issues regarding architecture an, contribute above all to continuing education after university studies.

This latest edition took place in Antalya, from 24 to 26 October 2014. Under the title 'Imposition' the event focused on the imposed processes in global architecture and urban design, as well as creative approaches and ideas in these fields. Within this context, the sixth international ideas competition for young architects was organised on the theme of expressing individual liberty in public spaces, and the projects submitted were on display during the forum.

Over 200 participants took part in the debates at Port Nature resort hotel. The president of the CAT Antalya branch, Osman Aydin, and his general secretary, Fikret Oguz, along with UIA vice-president Deniz Incedayi, introduced the conference. Two keynote speeches were given: Dr. Ferhat Hacialibeyoglu (Turkey) discussed the theme of 'Imposition' and Egyptian architect Magda Mostafa presented 'Learning from Cairo'.

Finally, the short-listed competitors presented their projects to the public and jury members officially announced the following results: 1st Prize to Fulya Selçuk (Turkey), 2nd Prize to Foivos Kallitsis and Evgenia Tsagkaraki (Greece), 3rd Prize to Tugçe Sahin (Turkey). A special mention was awarded to Flatice Isil Uysal (Turkey).

The international jury for these prizes was chaired by Deniz Incedayi and composed of architects: Ferhat Hacialibeyoglu (Turkey), Jerzy Grochulski, UIA Council member (Poland), Christine Edmaler, president of the Berlin Chamber of Architects (Germany), and Magda Mostafa (Egypt), with Olena Oliynyk (Ukraine), and flyas Ekizoglu (Turkey), serving as alternate members.
December 11, 2014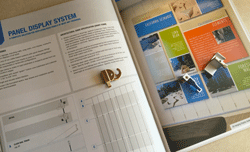 What can you display with AS Hanging Display Systems? Virtually anything. Retail displays, classroom artwork, temporary exhibits. All easily changed without having to repair and repaint the wall. In fact, you don't even necessarily need a wall. From classrooms to boardrooms to living rooms, we offer hanging display systems that can change the way you look at everything.

The challenge is, "how do we communicate this capability" to our various audiences. The answer is in our new catalog, a first ever for AS Hanging Display Systems.
December 04, 2014
Five of the most recognized and trusted companies in the industry have aligned to introduce the industry's best complete masonry cavity wall system.

With the CavityCompleteTM Wall System for Steel Stud with Masonry Veneer, you can now specify and detail an assembly with components that are tested and proven to be completely compatible, code compliant and warrantied* to produce a wall system you can have confidence in.

Each component is great on its own and when combined, they produce a wall that provides thermal efficiency, continuous insulation, air and water management, vapor resistance and brick ties, plus design options that are engineered to maximize performance by climatic region.

The CavityCompleteTM Wall System features components that were tested together to produce systemized codes and standards compliance data.

With thousands of products to choose from when designing a masonry cavity wall system for your upcoming project, the CavityCompleteTM Wall Systems team has designed a complete system that takes the guesswork out of specification.

With the warranty and testing behind this system, you can specify with confidence.
December 04, 2014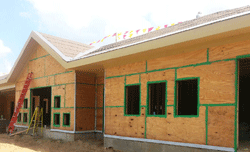 Hampshire, IL – W. R. MEADOWS has a new addition to its air-barrier line of products: AIR-SHIELD LIQUID FLASHING. AIR-SHIELD LIQUID FLASHING is a high-quality, gun grade, low-odor, elastomeric, polyether liquid-applied flashing and detailing membrane. It bonds to most construction materials, such as aluminum, brick, concrete, wood, vinyl, and exterior gypsum board.

This general-purpose, wet flashing membrane is used to seal rough openings and detail joints between exterior gypsum board. AIR-SHIELD LIQUID FLASHING is designed for window and door flashing applications and is to be used as a liquid-applied flashing, compatible with the entire line of W. R. MEADOWS AIR-SHIELD air, vapor, and liquid moisture barriers.

"Because it is a gun grade material, it is easy to apply and spread, which offers a more efficient approach to detailing methods than traditional self-adhesive materials. It bonds to most construction materials and is compatible with most sealants on the marketplace," says Russ Snow, Building Science Specialist at W. R. MEADOWS. "Air-Shield Liquid Flashing is also great because it is 100% solvent-free, is non-sag, non-shrinking, guns and tools easily, does not harm foam insulation, and is paintable within 24 hours."

For detailed application instructions, please view our AIR-SHIELD exterior sheathing panels installation guidelines document on our website.
December 04, 2014
NCARB is Part of Tri-National Agreement That Makes it Possible for Architects to Work across North American Borders.

Washington, DC—A new Tri-National Mutual Recognition Agreement made by the architectural regulatory authorities of the United States, Canada and Mexico makes it possible for architects to work across North American borders.

The agreement, announced today, was made by the National Council of Architectural Registration Boards (NCARB), in conjunction with the Canadian Architectural Licensing Authorities (CALA), and the Federacion de Colegios de Arquitectos de la Republica Mexicana (FCARM).

"The agreement, in the spirit of the North American Free Trade Agreement (NAFTA), makes cross-border recognition of an architect's credentials a reality," said NCARB CEO Michael Armstrong. "This opens the door to embracing more globally connected practices, while ensuring the protection of the public."

A qualified architect must satisfy the requirements of the agreement to be granted a credential to practice in a host country. Eligibility requirements include:

• Completion of a architecture degree from a program accredited by the National Architectural Accrediting Board (NAAB), the Canadian Architectural Certification Board (CACB/CCCA), Acreditadora Nacional de Programas de Architectura y Disciplinas del Espacio Habitable (ANPADEH), or a recognized equivalent.
• A minimum of 10 years of post-licensure experience in the architect's home jurisdiction.
• Proof of "good standing" in the home jurisdiction, as verified by the home regulatory authority.
• Knowledge of the codes, laws and applicable architecture practices in the host country.
• Submission of a dossier of work to satisfy specific competencies outlined in the agreement.
• Completion of an interview before a review panel in the host country, conducted in the language of the host country.

U.S. architects interested in learning more should review the eligibility requirements and program information posted on the NCARB website.
December 03, 2014
TOKYO/BUDAPEST, December 3, 2014 – GRAPHISOFT®, the leading Building Information Modeling (BIM) architectural software developer, announced today that a large-scale purchase agreement has been finalized between GRAPHISOFT and Takenaka Corporation. The agreement will equip thousands of Takenaka field technicians with GRAPHISOFT BIMx Docs.

Takenaka Corporation will adopt BIMx to make the award-winning BIM project presentation app available to thousands of field technicians, further ensuring on-site construction quality and management efficiency. Development of "Takenaka Smart Work" will improve productivity and communications by revolutionizing workflows through the use of iPads and mobile devices. As a result of this agreement, Takenaka will be authorized to install and use GRAPHISOFT BIMx Docs on all Takenaka-owned tablet computers in Japan. With this agreement, Takenaka Corporation hopes to further develop the use of BIM in the field of design and construction.

"We adopted BIMx Docs as a tool to facilitate communication with models, as well as for reviewing models in conjunction with drawing smoothly in a mobile environment. We would like to promote the transformation of our work style by spreading the use of BIM models in various scenarios," said Kozo Nose, Senior Manager of ICT, Design Planning, Design Department, Takenaka Corporation.

"Takenaka's decision indicates that BIMx is on the way to becoming the mobile software of choice for the construction industry in Japan. We share a common vision: bringing BIM data to construction sites," said Bence Kovacs, Vice President of Asia, GRAPHISOFT.
December 02, 2014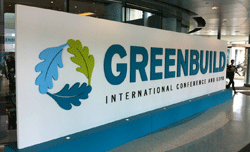 On November 18th, Hanley Wood announced the sale of its entire events division. High profile shows such as AIA's annual Conference and Expo, Greenbuild, World of Concrete, International Surfaces will now be owned by UK-based Informa PLC.
In a press release Peter Goldstone, Hanley Wood's Chief Executive Officer, expressed his gratitude to the employees of the department and offered his "heartfelt appreciation and best wishes for the future." Stephen A. Carter, Group Chief Executive of Informa, said in the same release that the shows "will become a key component of our Global Exhibitions Division.".
The deal is expected to close by the end of 2014 at which time the former Hanley Wood division will be rebranded as Informa Exhibitions US.
November 21, 2014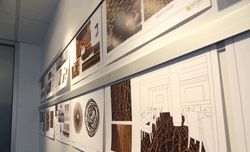 Imagine the process of evaluating an almost unlimited number of fabrics, textures, colors, floor coverings, window treatments, bed furnishings, soft goods, accessories, wall coverings, art and more. Now imagine the challenge of synthesizing these nearly limitless options into a cohesive interior space plan for some of the most sophisticated clients in the Hospitality market. Then keep all this interactively organized throughout a dynamic pitch session during which your plan is presented, reviewed, revised and ultimately agreed upon. This is the high stakes game of FF&E (Furniture, Fixtures & Equipment) Hospitality Planning. It is the "behind the scenes" process that most all hotels, spas, and many restaurant designs go through before you walk in that very first time.

Now imagine the process is your responsibility. Imagine that process is your business. Meet Innvision Design, a leading provider of interior design and hotel FF&E procurement services to some of the world's most recognizable hotel brands.

You might ask why are we writing about Innvision here. Well, it turns out they are not only creative in design for their clients but also are very creative problem solvers in managing their dynamic processes. They recently installed AS Hanging Display System's Casso® Display Rail to aid that process.
November 21, 2014
Cloud and mobile solutions among the more than 100 improvements and updates

Columbia, Md. (November 21, 2014) – Nemetschek Vectorworks, Inc., a provider of intuitive, powerful and practical 2D/3D and Building Information Modeling (BIM) software solutions, announces that the Spanish-language release of its Vectorworks 2015 software version will be available on November 24. This release is part of a worldwide rollout that included other European-language releases earlier this month and continues into 2015 with additional localizations in Japanese and Chinese. The Vectorworks line of award-winning software products includes: Designer, Architect, Landmark, Spotlight, Fundamentals and Renderworks®.

The Vectorworks 2015 software contains more than 100 updates and new features in the areas of architecture, BIM, urban planning and entertainment design. In previous versions, the power of 64-bit was only available in the platform's photorealistic rendering engine, Renderworks, but has now been integrated throughout the entire Vectorworks 2015 product line, providing designers with the ability to handle larger projects, as well as better performance and stability. In addition, designers will observe a revolutionary graphical experience from advances made to the Vectorworks Graphics Module (VGM), which was introduced last year.

A Spanish-language webinar highlighting the new features of Vectorworks 2015 will take place on November 24 at 10:00am ET.

Please visit www.vectorworks.net/espanol for Spanish-language resources and www.vectorworks.net/international to find a local distributor. Additional information about Vectorworks 2015 is available at www.vectorworks2015.net.
November 20, 2014
MINNEAPOLIS--(BUSINESS WIRE)--A new technology center at Central Oregon Community College is using SageGlass® dynamic glass, a product of Saint-Gobain, to conserve energy, improve student performance and provide an eye-catching architectural showpiece for visitors to the area.

In addition to economics, SageGlass' ability to reduce heat gain from the sun was an important environmental benefit, helping the Center achieve the first Earth Advantage "Commercial Platinum" certified building rating in Central Oregon. Earth Advantage is a LEED-alternative building rating system that recognizes sustainable building practices based on energy, health, land, minerals and water standards.

Maximizing daylight and preserving the connection to the outdoors was another reason for using SageGlass. Numerous peer-reviewed studies show that students perform better, feel better and have better attitudes in classrooms with ample sunlight and outdoor views. SageGlass is electronically tintable dynamic glass that darkens or clears automatically in response to the sun's movements throughout the day while preserving the outdoor views of the Cascade Mountain Range.
November 19, 2014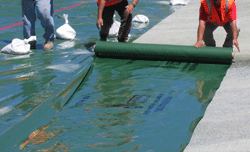 Hampshire, IL – Low permeability, high strength, durability, and impressive puncture resistance make PERMINATOR underslab vapor retarder/barrier from W.R. MEADOWS, INC. a superior choice for protection against damaging water vapor.

PERMINATOR 15 mil vapor barrier, long known for being the toughest product in the market, now has a perm rating 16 times lower than that required under the ASTM E1745 standard and has one of the lowest perm ratings in the industry and has nearly twice the puncture resistance of other vapor barriers.

New proprietary technology enables PERMINATOR to significantly exceed the requirements of ASTM E 1745 (0.1 perms), as well as the recommendation of ACI 302.2R which states that a vapor barrier with a perm rating of 0.01 perms or less should be installed in areas where the ASTM E 1745 is not sufficient to protect the floor.

New PERMINATOR 15 product technology provides the lowest vapor permeance as well as puncture resistance that is 45% tougher than required by the ASTM E 1745, thus providing the entire building team with a vapor barrier that exceeds its function in every way.
November 10, 2014
New version contains more than 100 updates and new features including cloud and mobile solutions

Columbia, Md. (November 6, 2014) – Nemetschek Vectorworks, Inc., a provider of intuitive, powerful and practical 2D/3D and Building Information Modeling (BIM) software solutions, announces the availability of localized versions of Vectorworks 2015 in German, French, Dutch, Italian, Portuguese and Norwegian. The Vectorworks line of award-winning software products includes: Designer, Architect, Landmark, Spotlight, Fundamentals and Renderworks®.

The Vectorworks 2015 software contains more than 100 updates and new features in the areas of architecture, BIM, urban planning and entertainment design. In previous versions, the power of 64-bit was only available in the platform's photorealistic rendering engine, Renderworks, but has now been integrated throughout the entire Vectorworks 2015 product line, providing designers with the ability to handle larger projects, as well as better performance and stability. In addition, designers will observe a revolutionary graphical experience from advances made to the Vectorworks Graphics Module (VGM), which was introduced last year.

November 06, 2014
WEST HARTFORD, Conn.--(BUSINESS WIRE)--Legrand, a global leader in power, light and data solutions, has released its latest high performance building research in a whitepaper entitled, "The New Dynamic of High Performance Buildings: Advanced Electrical Design Principles in Practice." The whitepaper identifies electrical systems as a critical component of the design and operation of HPBs, and explores the five guiding principles of electrical design in buildings striving for optimal performance.

According to Legrand, the following guiding principles should be considered in design processes to ensure planned electrical systems fully contribute to building performance:

• Employment of lifecycle planning: Successful system design requires deep understanding of client needs, the intended mission of the building and its spaces, and an understanding of the building's use for its entire lifespan.

• Focusing on building occupants: Understanding how occupants use the spaces in a building can help design teams make more informed decisions earlier in the process, saving resources throughout the construction and operation phases of the building lifecycle.

• Enabling of device connectivity: HPBs must connect a wide variety of devices across the built environment to capture data reporting on the building performance.

• Embracing IT and open systems: In HPBs, electrical and IT infrastructures are rapidly converging, and the use of open-source protocols ensures that electrical systems can effectively integrate with other building systems, rather than continue to operate independently.

• Harvesting of system data: When electrical and IT infrastructures are in place, various analytical tools can monitor a range of performance indicators, informing managers about many facets of the building's operations.
November 05, 2014
AUSTIN, Texas--(BUSINESS WIRE)--3M today announced the first product in a series of solutions for marking and locating the path of underground plastic pipes. The 3M Electronic Marking System (EMS) Caution Tape 7600 Series and the 3M Dynatel EMS Marker/Tape Locator Model 7420 is ideal for gas, water and telecom utility owners as well as contractors and excavators.

The new plastic pipe location system from 3M helps utility customers identify underground plastic pipes without using tracer wire or installing access points. The 3M EMS Caution Tape 7600 Series does not need an external power source. If part of the caution tape is cut or removed, the locator is still able to identify and locate the tape. In addition, the tape is corrosive resistant and has a long design life.

The caution tape will be available in three different frequencies (gas, waste water, and telecommunications), providing positive identification of the desired target utility.
November 04, 2014
TUALATIN, OR… Cascade Architectural introduces Fabricoil™ architectural coiled wire fabric systems – interlocked strands of coiled wire formed into flexible fabric and engineered attachments for interior and exterior architectural applications.

For more information about Fabricoil systems, visit: www.fabricoil.com.

"Fabricoil systems look and perform like woven metal mesh, but have a far lower installed cost," says Ronald Schoenheit, Founder and CEO of Cascade Coil Drapery, Inc. "As a result, their affordability allows architects and designers to flex their creativity, create signature buildings and turn projects with even very modest budgets into something special."

Fabricoil coiled wire fabric is manufactured in a wide variety of metals, gauges, scales, finishes and colors. Metals include but are not limited to aluminum, steel, stainless steel, brass, copper and titanium. Fabricoil engineered attachment systems are primarily manufactured from steel.

Cascade Architectural provides a wide array of Fabricoil system finish options:
• low-VOC metallic lacquer finishes to meet specific application and design requirements;
• designer metallic powder finishes;
• durable acrylic lacquer coatings available in a wide range of custom colors that can be matched to color chips; and
• anodized finishes for aluminum products.

Fabricoil systems are 100 percent recyclable, part of the Living Building Challenge Declare labeling program and have been scientifically proven to save energy when used for shading applications - both interior as window drapery or exterior as shades.

Fabricoil systems reduce direct sun penetration even in zero percent fullness mode. Testing confirms that, when used as an interior window treatment, Fabricoil systems reduce energy consumption by up to 5.7 percent while preserving views and introducing daylight. Tests also demonstrate that the product delivers reduced energy consumption by as much as 21.3 percent in an exterior application.